Easily modulate your pastures and paddocks to separate horses, or for rotational grazing, or to restrict access as necessary.

Easily make an outdoor dressage arena or round pen with 3, 4 or 5 rows of tape to work with your horses safely.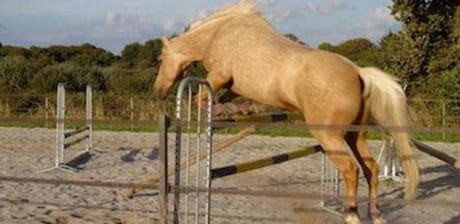 Make long paddocks, where your horses will enjoy racing and will build muscle and lung power.
Small, separate enclosures are convenient and useful for isolating horses.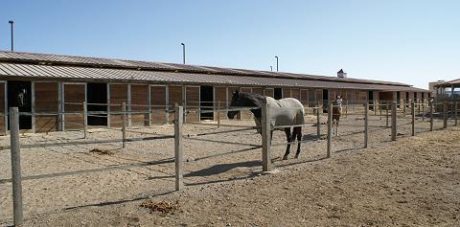 ("Natural Horse Boarding")
HorseGuard, the inventor of electrical tape enables to safely realize your equestrian dreams.  Inspirations may be found in the book Paddock Paradise by Jaime Jackson.
Make a round paddock to safely work with your horse.
Create corridors to control access to hay and feed in pastures and avoid jostling around motorized gear.
When mares foal in small electrified paddocks, foals immediately imprint without any adverse effects and will thereafter respect tape fencing for the remainder of their lives.

Along a road, a river, a ravine, …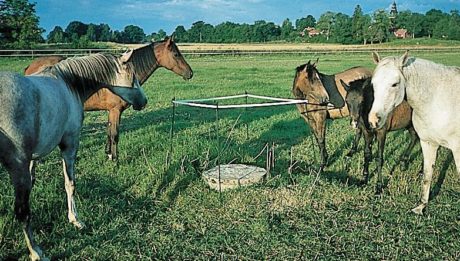 Fences can be a major visual component in their environment. HorseGuard tape fence adds an element of decoration in addition to safety.